Meet Our Board of Advisors
Our commitment to delivering the best possible products for your pets includes the advice and input from some of the top professionals in the pet industry.
The Pet Wellness Advisory Board is a group of highly-respected experts that care about pets. The Advisory Board was carefully selected to assist our company with product development, ingredient selection and responses to consumer questions. This ensures that we are delivering the best products with the most effective results for your pets.
We are proud of the knowledge our Advisory Board brings to our company, and the role they play in helping pets stay healthy.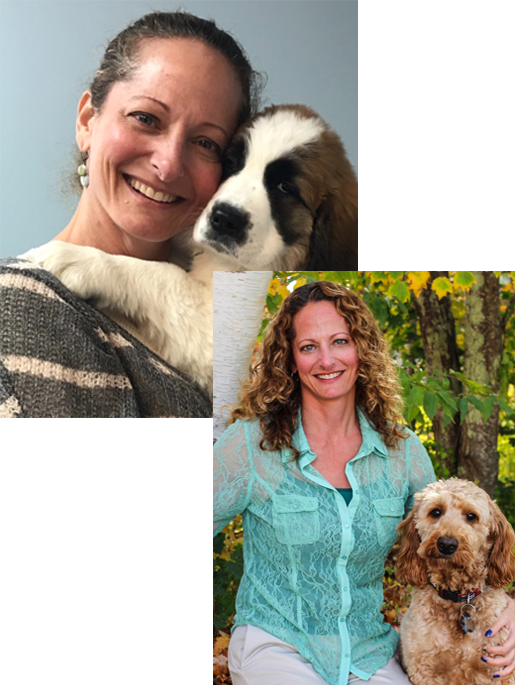 Dr. Edwards is a veterinarian at the practice that she founded in Amherst, New Hampshire. She graduated with her B.S. in Psychology from Virginia Tech and later earned her Doctor of Veterinary Medicine degree from the Virginia-Maryland College of Veterinary Medicine in 1998. Dr. Edwards enjoys many aspects of practice, her favorites being dentistry, dermatology, pain management, laser surgery, internal medicine and client relations.
Along with membership in many professional associations, she is proud to have achieved AAHA Accreditation, Feline Friendly Certification, and Fear Free Certification for her practice. These are all voluntary and are evidence of a commitment to outstanding care and service.
Outside of work, Dr. Edwards is very active and enjoys competitive couples dancing, yoga, hiking, skiing, and spending time with her husband Jay, daughter Jadyn, and stepsons Zack and Austin. The Edwards also share their home with two wonderfully snuggly dogs named Annie and Jackson.
"Caring for animals and people has always been my passion. I am grateful to be able to work closely with animals every day, constantly study veterinary medicine which is so interesting, all the while making a difference. My passion for quality extends now to my passion for maintaining a private, independently owned practice which the key to continual outstanding care and service."
Francis S. Markland, Jr., Ph.D.
Dr. Francis "Frank" Markland is Professor of Biochemistry and Molecular Medicine at the University of Southern California Keck School of Medicine. He received his Ph.D. in Physiological Chemistry from Johns Hopkins University School of Medicine, and completed a postdoctoral fellowship in the Biological Chemistry Department of UCLA School of Medicine.
Dr. Markland is internationally recognized for the isolation and characterization of proteins from snake venoms, which have potent anti-cancer and anti-angiogenic activity.
He has over authored over 150 publications and has served on numerous study sections for the National Cancer Institute of the National Institutes of Health.
Dr. Markland lives in Southern California with his wife Wendy, and his dog, Sudz, who was rescued from a local laundry. He likes to sing in the Angeles Chorale, work out in the gym, travel and go to musical programs and sporting events.
"I have devoted my life to research, and for the past 25 years that research has involved treating human cancers in mouse model systems with novel protein-based therapies prepared from snake venom. So, at this point I am more conversant with the mice we use in our experiments than I am with people (not really, it just seems that way)."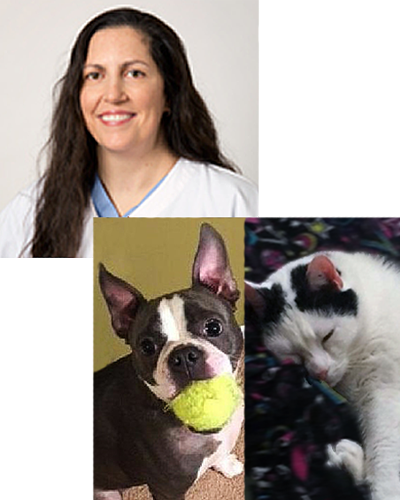 Dr. Kozak is a veterinarian at the Franklin Lakes Animal Hospital in Franklin Lakes, New Jersey.  
She has been with the hospital since March of 2003. Dr. Kozak received her Doctor of Veterinary Medicine degree from the University of Florida College of Veterinary Medicine. She has been a practicing veterinarian in Florida, Massachusetts and New Jersey.
Dr. Kozak grew up in Wrentham, Massachusetts and moved to New Jersey after getting married to her husband, Dan, in 2002. She has two beautiful daughters, Kasey and Madison.
She shares her home with a Boston Terrier, Jackson, and a cat named Thumbelina. Her hobbies include reading and running, and she is also an avid Florida Gators football fan.
"My philosophy for practicing optimum wellness is individualized care for each pet and each family."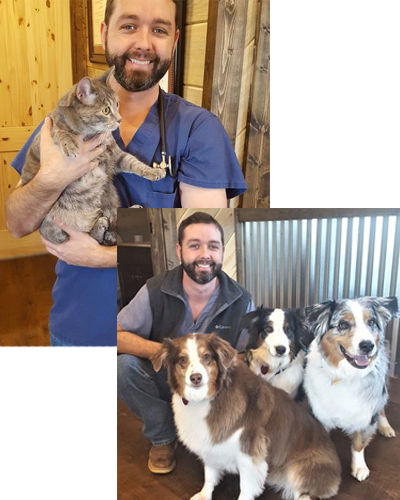 Dr. Wilmeth is a veterinarian at the practice he founded in Flint, Texas. He graduated from Texas A&M University with a degree in Biomedical Sciences in 2010, and received his Doctor of Veterinary Medicine degree from Texas A&M College of Veterinary Medicine in 2014.
His love for animals originated at an early age growing up on a farm in east Texas, and he has multiple generations of cattle ranchers in his family. Dr. Roy is married and has two sons, and an 11 year old Golden Retriever that takes both VetSmart Hip + Joint Complex, and Probiotic Nutrient Enhancer!
Dr. Roy's hobbies include hunting, fishing, Aggie football, and enjoying the outdoors with his family.
"I love what I do every day as a veterinarian and feel very blessed to be a part of this wonderful profession. Being able to serve people while caring for their animal companions is truly special."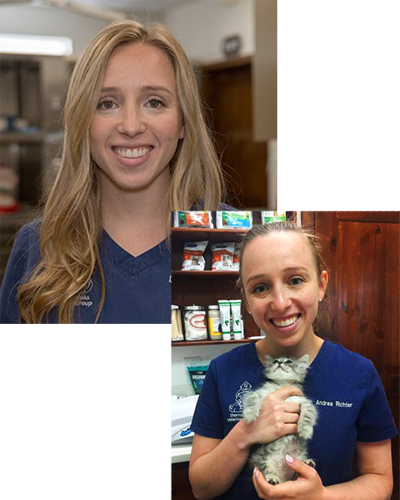 Dr. Richter is a veterinarian at the Sherman Oaks Veterinary Group, in Sherman Oaks, CA. She has been with the Veterinary Group since 2015 (actually since she was a toddler since her Dad is a Veterinarian there as well).  
Dr. Richter received her Bachelor of Science degree in public health from George Washington University in 2010 and received her Doctor of Veterinary Medicine degree from Colorado State University in 2015.  
She has a special interest in infectious disease and the prevention of spreading zoonotic diseases (diseases that spread from humans to animals and vice versa).  
When she is not working at the clinic, she enjoys travelling, baking, country music, soul cycling, long distance running and spending time with her Golden Retriever, Hunter Richie.
"My love and passion for animals started at a young age and has never left me. My focus is always on my deep care for each patient and their owner, and I emphasize overall pet wellness (and dentistry)!"
Relieve Your Dog's Arthritis & Joint Pain!
Highly-effective, safe, and all-natural relief for dogs. Made in the USA.
The Advanced Hip + Joint Complex with MSM
Restores Mobility

Relieves Arthritis Pain

Reduces Inflammation

No Steroids or Harmful Prescriptions
---
Membership on the Pet Wellness Advisory Board does not constitute an endorsement of our products.