FIGHT VIRUSES, DISEASES AND CANCERS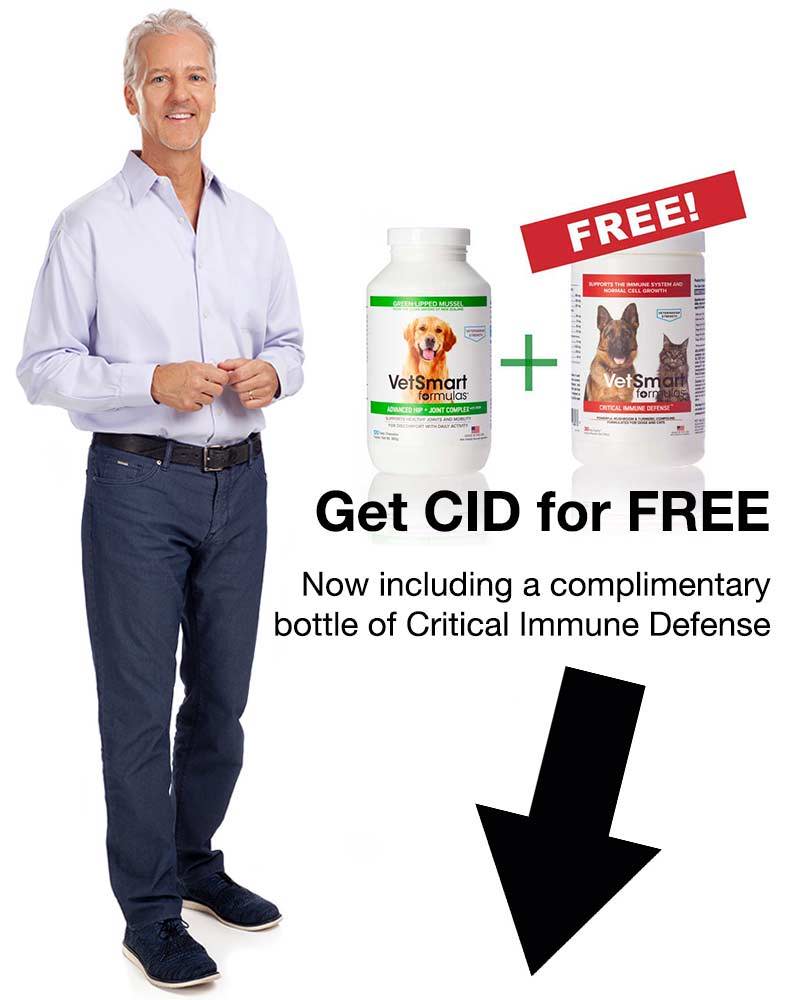 I hope you are well during these difficult times brought about by COVID-19. As the world quickly adapts to a new reality, our hearts go out to everyone impacted.
Part of the mission statement for Pet Wellness Direct has always been: "Your pet is part of your family, and every family member counts." Now more than ever it feels like our pets are there for us, providing endless comfort and love during this trying time. There is no doubt that your pet counts, and it's crucial that we as pet owners take every precaution to keep them safe and healthy. I'm grateful for the confidence you've shown in using VetSmart Formulas products, and right now I want to do more to help support you and your pet's good-health.
So here's what I've decided.
From now until April 5th (or while our supplies last), we'll include a complimentary bottle of our new Critical Immune Defense any time you order one or more bottles of Advanced Hip + Joint Complex. That's a full-month+ supply for free (and we'll even cover the cost of shipping it to you).
IMPORTANT: Critical Immune Defense helps by providing much-needed protection from life-threatening diseases by boosting your pet's immune system. I believe in this product, as do hundreds of our customers, and I have seen first-hand with my dog Sienna what a difference it makes. We're taking this step because it's important to us that all pets have as healthy an immune system as possible, especially during times like what we're experiencing now.
Thanks again for being a loyal customer, and for keeping your pets safe and happy. Give them a hug from me!

Russ Kamalski

Founder, Pet Wellness Direct
---
Get Critical Immune Defense FREE when you order any combination of our Advanced Hip + Joint Complex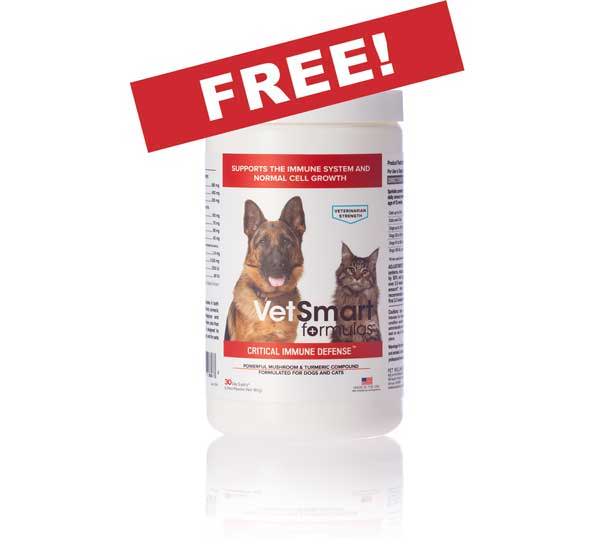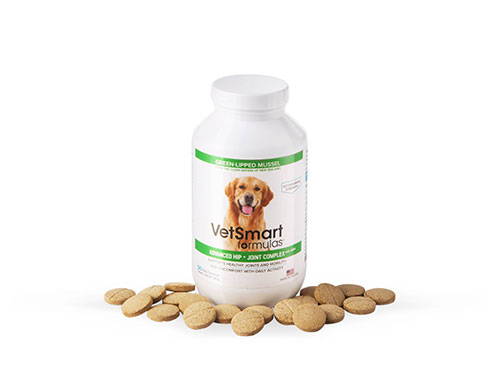 1 Bottle $59.95
MSRP $79.95 Save $20 (25%)
30 Day Money Back + Free Shipping
3 Bottles $149.97
MSRP $239.95 Save $90 (37%)
30 Day Money Back + Free Shipping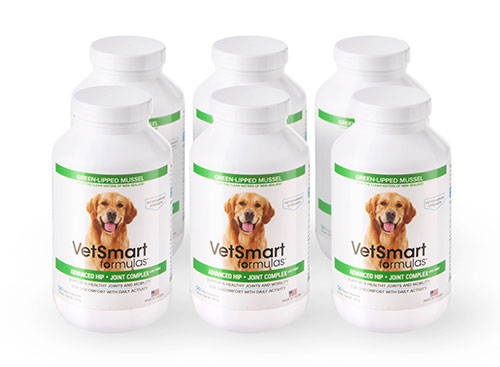 6 Bottles $249.96 
MSRP $479.95 Save $230 (48%)
30 Day Money Back + Free Shipping
---
Your Pet's Immune System Is the Key to Its Health
In today's world, viruses and diseases are rampant, and it can be challenging to protect your pet. Let's face it. Your dog and cat lives in a world filled with contamination. They spend 90% of their waking hours on the floor, mopping up toxins, chemicals, and pollutants. The household cleaning products, fertilizer on the lawn, and preservatives in their foods can be harmful. Bacteria, airborne contaminants, and viruses transmitted by humans can challenge their health. Most pets do not eat an optimal diet, and likely do not get as much exercise as they require.
What do you do? You need to put your pet's immune system in overdrive! Research shows that a well-balanced and functional immune system is essential to your pet's overall health and well-being.
The immune system acts like a nonstop housekeeper, describes Dr. Donna Raditic, an American College of Veterinary Nutrition (ACVN) diplomate in Athens, Georgia. It identifies potentially harmful pathogens like bacteria, viruses, fungi, and parasites, then works to eliminate them before they can do harm. And a dog's immune system monitors cells to ensure they're working properly. "When other cells are aging or functioning abnormally—such as a cancer cell reproducing too rapidly—the immune system attempts to step in and maintain proper physiological function and balance," Raditic explains.
---
---
Introducing Critical Immune Defense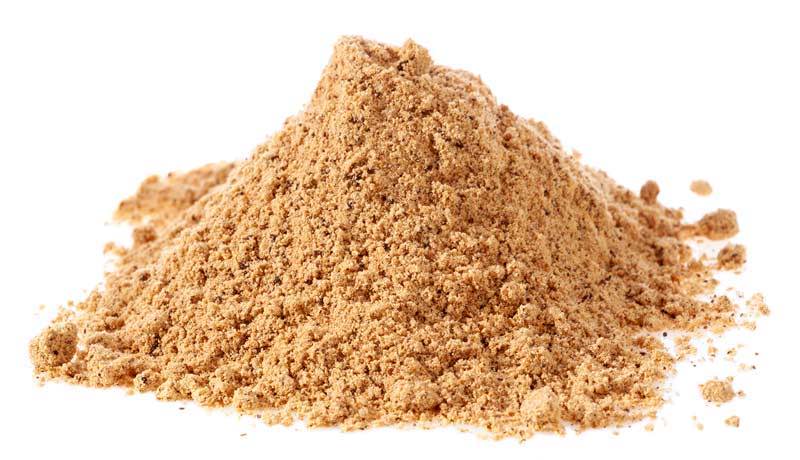 Strengthens the immune system
Boosts the growth of "good" cells that fight disease and are essential for your pet's long-term health.

Protects against diseases
Eliminates harmful pathogens such as bacteria and viruses that cause inflammation and infection.

Promotes normal cell growth
Improves the immune system's ability to monitor cell development and eliminate abnormalities.

Works with prescription medications
Great for pets on chemotherapy treatment, prescription steroids, pain medication & more.

Can extend your pet's life
Includes powerful antioxidants that reduce cellular aging and promote greater health & longevity.

Backed by science
Asian cultures have used these all-natural ingredients to treat diseases and cancers for 1,000's of years.
4 Medicinal Mushrooms That Can Help Protect Your Pet from Disease

This all-natural supplement is a unique blend of four powerful mushrooms, plus concentrated white turmeric extract and a potent vitamin cocktail that boosts "good cell" development and strengthens your pet's immune system.
These mushrooms were carefully selected for this product and are extremely high in antioxidants and other vital biologically active compounds that have been proven to strengthen the immune system and promote longevity: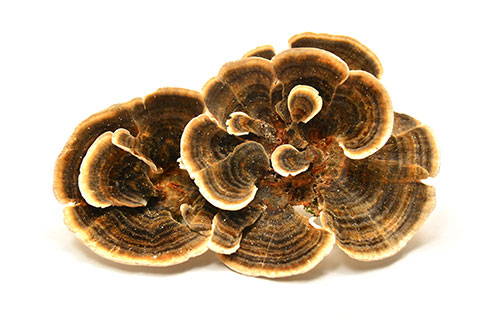 Turkey Tail Mushroom
This colorful mushroom has been used for centuries in Asia to treat disease and contains high levels of active compounds that have been proven to inhibit the growth of cancerous tumors.
Delivers significant amounts of tumor-fighting Polysaccharopeptides (PSPs)

Approved by the United States Food & Drug Administration for use in treating prostate and breast cancer in humans

Proven to delay the growth of cancerous tumors in dogs and improve their survival rate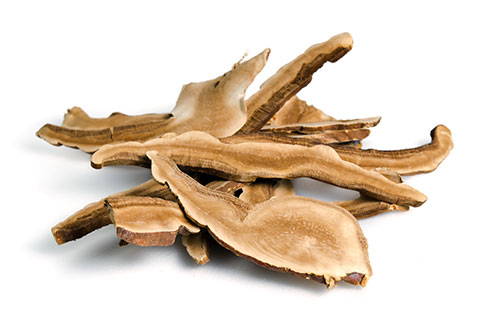 Reishi Mushroom

This woody fungi is known as one of the top natural superfoods and has been used for 1000s of years to fight inflammation, cancer, heart disease, hormonal imbalances and more.
Contains beta-glucans that increase the immune system's T-cell levels

Lowers inflammatory responses caused by stress, poor diet, and other environmental factors

Contains ganoderic acids that have been shown to lower cholesterol levels and blood pressure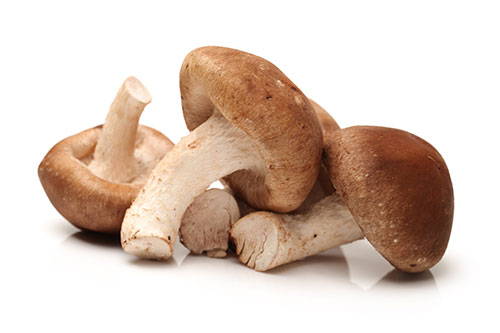 Shiitake Mushroom

According to the Journal of Nutrition, shiitake mushrooms provide antiviral, antibacterial and antifungal protection and help to control blood sugar and reduce inflammation.

Contains all 8 essential amino acids as well as linoleic acid, an essential fatty acid

Used in Japan to treat heart disease, hepatitis, high blood pressure, and infectious diseases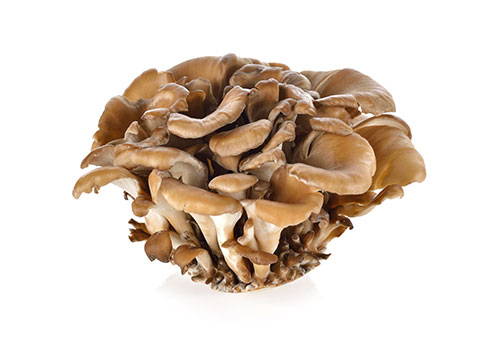 Maitake Mushroom

Maitake mushrooms are loaded with vitamins and active ingredients that stimulate the immune system and promote natural hormone balance and healthy cell growth.

Contains beta-1, 6 glucan polysaccharide components that stimulate the immune system and reduce abnormal cell growth

Used in Asia to help minimize the toxic effects of radiation and chemotherapy treatment

Plus Our Patented White Turmeric Root Extract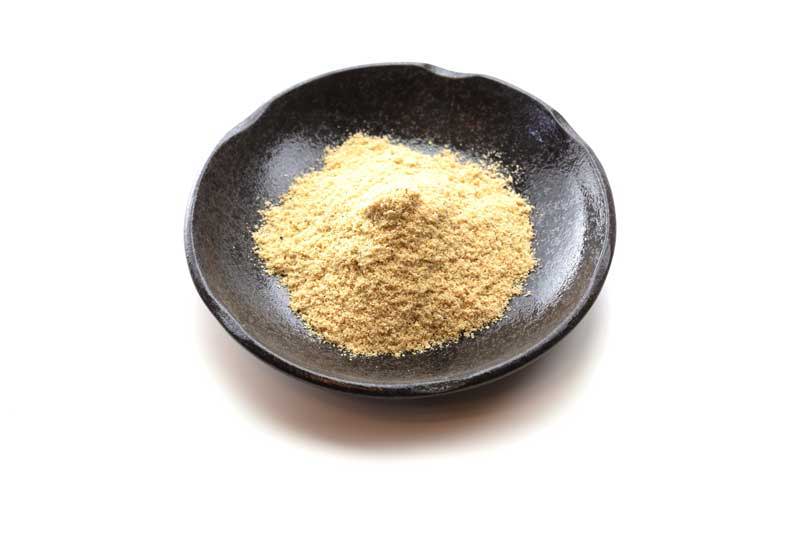 Turmeric has been used for centuries to reduce pain and inflammation. Its active ingredient, curcumin, has proven to be effective at blocking the growth of certain cancers and protecting against neurodegenerative diseases, arthritis, cardiovascular risks and liver damage.
Our proprietary extract is six times more bioavailable than standard turmeric root, which means it's more effectively absorbed into your pet's body and they need less of it to get the same effect. It's also colorless and milder tasting, making it easier to handle -- and tastier for your pet! No more turmeric stains!
Your pet's immune system is one of the most critical parts of its health. It's your job to feed and nourish it, and make sure it operates at optimal levels to fight disease and cancers.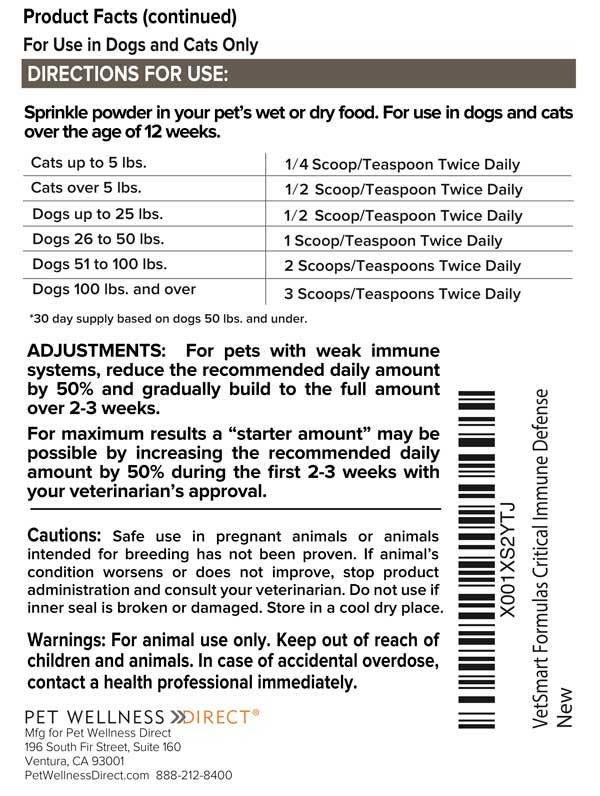 Not only is it easy to use (just sprinkle it over your pet's food) -- your pet will love the taste!
Frequently Asked Questions