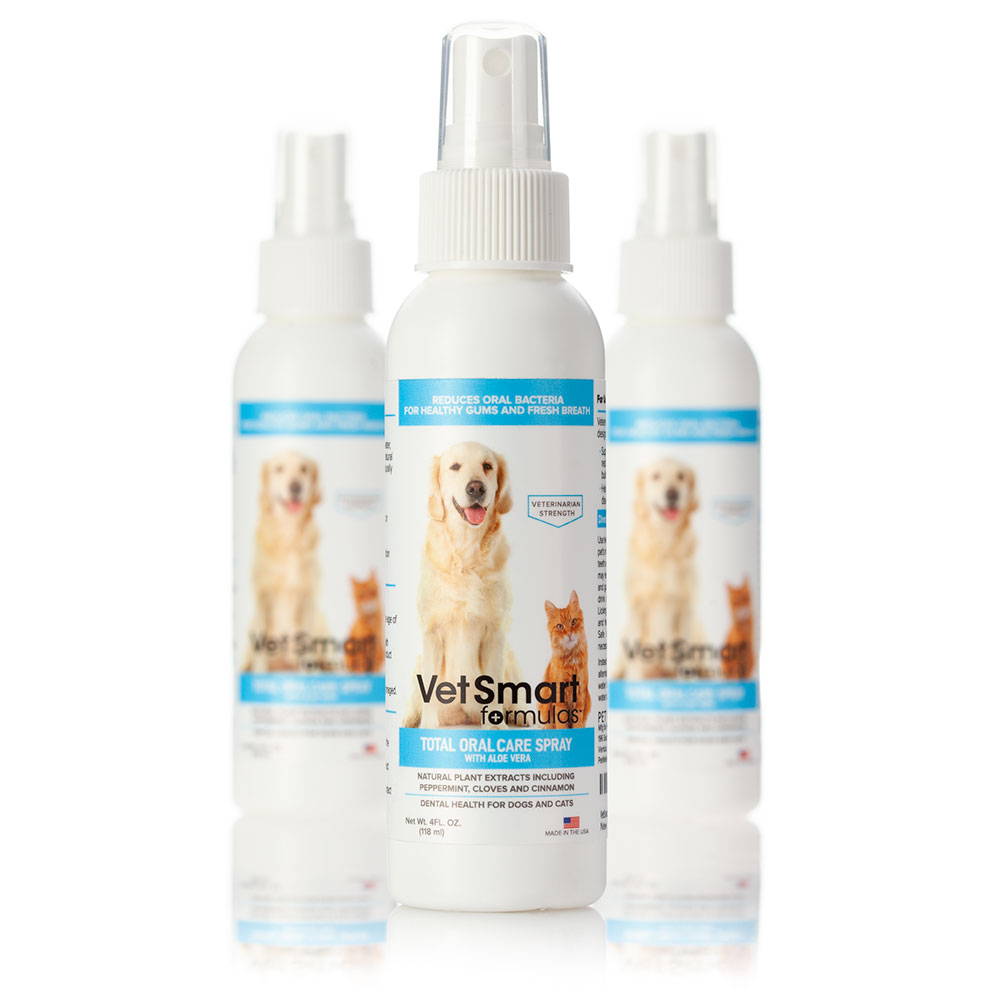 Your 20% off coupon is waiting for you! Simply provide your name and email address to receive instant savings!
---
★★★★★
"With three dogs in my house this product makes it super easy to prevent oral disease!"

★★★★★
"I learned the hard way with my last dog that not taking caring of her teeth lead to serious problems later in life. When we got Mia, we started brushing her teeth right away, but she absolutely HATES it to the point where it became a huge ordeal, and ultimately it stopped happening. VetSmart Formulas to the rescue (again! We love all their products) with their new dental spray! It takes 10 seconds and Mia likes the taste!"
★★★★★
"No more puppy breath or senior dog bad breath! I love it when my dogs have fresh breath! Preventing oral disease is a plus too. Thank you VetSmart Formulas!"




★★★★★
"Total Oral Care Spray was easy to apply and dogs did not fuss. Her breath was noticeably fresher after just a few sprays."
-Joanna T.
Manhattan Beach, CA
★★★★★
"I have to say I was pleasantly surprised by Total Oral Care Spray. It really works! My dog didn't mind the application and it freshened her breath immediately."



★★★★★
"We call Teddy "swamp breath." The vet checked his mouth and teeth with a clean bill of health. She says some dogs are just prone to bad breath. We tried a product from vet but it made no difference. So far so good with the VetSmart Oral Care Spray. It has a clean, fresh smell and his breath is noticeably improved. He is a "Velcro dog" - constantly attached to one of us. The Oral Care Spray is making it much more pleasant to snuggle up with him!"
-Kelly M.
La Crescenta, CA
✔ 100% Safe  ✔ 30-day Money Back Guarantee
---