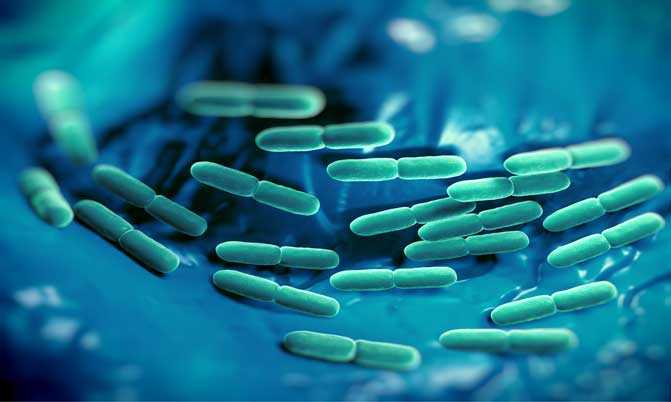 Probiotics are beneficial bacteria that live in the digestive tract and have been used for centuries to maintain a healthy intestinal tract. The term probiotics originates from the Greek word that means "for life." When ingested, these living microorganisms replenish the microflora in your pet's intestinal tract. This results in the promotion of a number of health-enhancing functions, including enhanced digestive function. All dogs can benefit from probiotics, which aid digestion, modulate the immune system, inhibit the growth and activity of harmful bacteria, treat diarrhea, irritable bowel and intestinal inflammation, prevent urinary tract infections, reduce allergic reactions, and more.

 
The reality is that there are plenty of foods that contain natural probiotics. Foods such as yogurt, leeks, onions, bananas, sauerkraut, honey, and garlic all contain certain amounts of probiotics. However, most of these foods are not ideal for dogs. Quite the contrary! Onions and large quantities of garlic are dangerous and should be avoided. Most dogs will simply not eat sauerkraut, yogurt, or honey in enough quantity to get the probiotic benefits. So, probiotics are good for your dog, but difficult to receive unless you add a probiotic supplement to your dog's diet.
Vetsmart Probiotic Nutrient Enhancer
Why do we call it that? Simple. Our probiotic provides all the benefits of a high-quality veterinarian prescribed probiotic, but our product is also designed to enhance the absorption of nutrients, and specifically the nutrients found in the Vetsmart Hip + Joint Complex.
How? The heart of nutrient absorption lies within your dog's gastrointestinal system and proper digestion. If you optimize digestion and remove the things that may be inhibiting absorption within the gastrointestinal system, your dog will reap more of the benefits from the supplements and nutrients they consume. That's why the VetSmart System includes a high-quality probiotic we call the "Nutrient Enhancer!"
Warning: All Probiotics Are NOT The Same!

All probiotics are not the same, and one of the key aspects is the amount of live bacteria cultures in the product that provide the benefits. Most probiotic products contain 1 to 5 million active cultures. Unfortunately, this number is significantly reduced by environmental issues and by the live cultures passing through the acids in your dog's stomach. Tests indicate that the active cultures that survive these two issues are as little as 10-50% of the claims made on the label. Here's the challenge:
-Most probiotic products are cheap and unstable, they lose their potency quickly when the active cultures expire, and they never make it to your dog's stomach. If you think you are giving your dog 5 million active cultures, think again since many of these cultures are not stable and will die off.
-Read the labels. Many probiotics require refrigeration to keep the bacteria alive. Not only is this not practical, it makes shipping the product from the manufacturer to your home very difficult.
-Your dog's stomach acid and bile are very strong and require certain strains of bacteria in order to survive the journey to the intestines. Probiotics are host-specific, and probiotics made for humans will generally not work well, will be a waste of money, will deliver no benefit, and will possibly be harmful to your dog.
Why is the VetSmart Product Better?

Our Probiotic Nutrient Enhancer is specifically designed by veterinarians to deliver maximum potency and maximum benefits to your dog! Here are several reasons why.
-The VetSmart Nutrient Enhancer contains more than 15 billion active cultures, as compared to most probiotics that contain 1 to 5 million. This ensures your dog will gain all the benefits necessary from the VetSmart System.
-Our formulation experts selected the best strains of active bacteria cultures for your dog, taking into account canine body chemistry. The result is a proprietary blend of active bacteria strains sold exclusive by VetSmart Formulas.
-Our cultures are microencapsulated to ensure that the beneficial active cultures are alive when your dog consumes them, and the cultures are designed to survive the journey through your dog's stomach to it's intestines.

-Our product is shelf-stable and does not require refrigeration. It's mildly flavored with natural beef liver, and you simply open the capsule and easily sprinkle the probiotic on your dog's food.
In addition to all the benefits of probiotics, the real secret to our product is this: it's designed to work within the cell structure to assist your dog in absorbing the Advanced Hip + Joint Complex, and deliver more effective and powerful benefits and results. That's why we call our system the VetSmart System!
---